FAQs
Please click on the links below to view the FAQ answers


altCOINS trading?
altCOINS can be very volatitle creating high risk and reward. Trading intra-day is for a select group of highly DISIPLINED traders. acuTRADE quantifies your risk tolerance based on sound trading rules.

Is the acuTRADE software for me?
Wheather you are an individual trader or institution the questions below will greatley assist in making acuTRADE your software of choice.
Looking for proven positive performance.
An algo that plots your buy and sell parameters.
Quantify your risk based on interval trading.
A rule base system with technical analysis and supply demand characteristics at it's core.
A team with decades of proven technical and financial analysis acumen.
Support, training and educational prowess.
What trading platforms do you support?
Currently, we support MultiCharts, TradingView and TradeStation. Data fees are in addition to the acuTRADE system.

How is your software offered?
We offer 3, 6, 12 month or lifetime licenses. Along with one of or licenses we setup your computer making certain acuTRADE works flawlessly.

We provide fee based education, training and consulting?
A vast knowledge in fintech is centered around our clients needs. For additional information contact for a free evaluation of our services.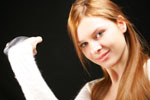 How can we contact altCOINStrading?