About Us
Dukas & Dukas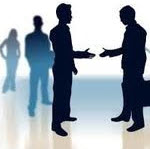 altCOINS
trading
was founded by award winning educator, author & trader Chuck Dukas and Mark Dukas MBA, entrepreneur, early Bitcoin adopter and prop trader. Over the last 25 years Dukas has established a loyal following of traders on both the institutional and individual side. Named "
One of the Best & Brightest
" by Stocks & Commodities Magazine, Dukas leading position is the result of consistently and cost effectively delivering results.
Experience
With over 25 years of experience, we are committed to assisting individual investors and institutions and helping them to profit. A leader in the development of algorithms for profiting in the financial markets, our clients include high net worth individuals, investors, hedge-funds and institutions.
Providing consultation to clients and corporations looking to learn about Bitcoin, Ethereum and any altcoin or ICO.
Working with businesses and individuals who are under Randsomware Attack to safely get their important data and file systems fully restored.
How to safely buy, sell, store and maintain private keys. Long term solutions in case of computer theft, loss or failure.
How to use different exchanges for to purchase coins or new tokens (i.e, EhterDelta.)
Consulting on different crypto to identify and execute trades using technical analysis for any coin on Poloniex, Bittrex, Kraken, & Bitfinex exchanges.
Support, training and educational prowess.